Sunday, December 15, 2013
Posted by Bonnie S. Calhoun at 1:45 PM
Today is a special day in the Christian writer blogging world. Recently a brave sister in the Lord lost her fight with ovarian cancer and went Home to be with our Lord Jesus.
Diann was a wife, mother, grandmother, and friend to many. I met her several times at our yearly ACFW conference, and I was impressed by how generous her spirit was to offer so much encouragement to others when she was faced with so much turmoil herself. She was faithful in the Lord, and praised and loved him through her circumstances. She was a great testimony to others on loving the Lord through all things.
Diann was also a wonderful writer. Visit her
Amazon Page
to see the full list of her books, both novels and devotionals. We are hoping that buying one or more of Diann's books will bless her family, and give you a great gift to bless yourself, or someone else with!
Here is a list of the blogs participating today so that you can hear from her many friends what she meant to everyone.
Carrie Turansky:
http://carrieturansky.com/index.php/diann-hunt-day/
Lena Nelson Dooley:
http://lenanelsondooley.blogspot.com
Trish Perry:
www.trishperry.com
Julie Arduini:
www.juliearduini.com
www.agatharemembered.blogspot.com
www.Writingcareercoach.com
Ane Mulligan:
www.anemulligan.com
http://everythingwriterly.blogspot.com
http://writingonboard.com
Rachel Hauck:
http://rachelhauck.com/blog/
Rose McCauley:
www.rosemccauley.blogspot.com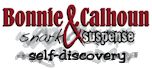 2 Comments:
Bonnie S. Calhoun said...

3:56 PM

 

Testing for people having trouble leaving comments.

Anne Baxter Campbell said...

6:14 PM

 

Hi Bonnie--the problem might be that people don't see the new tab because it pops up in a new window.

I didn't know about Diann Hunt Day, but I also posted in tribute on November 30. She is a great woman of faith and example!
~Anne