Tuesday, August 05, 2014
Posted by Bonnie S. Calhoun at 1:19 AM
Tremors - prequel to Thunder
Today is the day! Tremors, the prequel to my YA dystopian series, Stone Braide Chronicles comes out FREEEEE today on Amazon! Hurry and get a copy! It also contains the first chapter of Thunder which will release in October!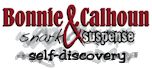 1 Comment:
Tea said...

5:55 AM

 

Hi,
I love your blog. This is why an award given to me titled A Very Inspired Blog came to me, I immediately thought of passing it on to you. The award is on my blog.

http://tenfingersrd.wordpress.com/inspirational-ideas-awards-etc-from-blog-friends/

There you will find rules to follow. Please leave a comment after taking the award. Thank you.