Monday, November 09, 2015
Posted by Bonnie S. Calhoun at 8:43 PM
Refresh your browser. The Nov issue of Christian Fiction Online Magazine is live!
This month's great cover interview is with Katie Ganshert. We have guest columns by Erynn Mangum ( A great "Going Indie" article), Zachary Bartels, Julane Hiebert, Teddi Deppner (over at Splicket Sentinel), and Jane Kirkpatrick.
And check our regular greats like DiAnn Mills, Jeannie Mood Campbell, Ramona Pope Richards and the two informative ACFW columns!
Karen Ball and Erin Taylor Young have a very exciting message with their new venture Write from the Deep.
Oh, and Jim Rubart tells us to "Feel Good if Your Book is Pirated."
Come on by and check out the columns on all the tabs!
http://christianfictiononlinemagazine.com/home.html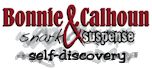 0 Comments: